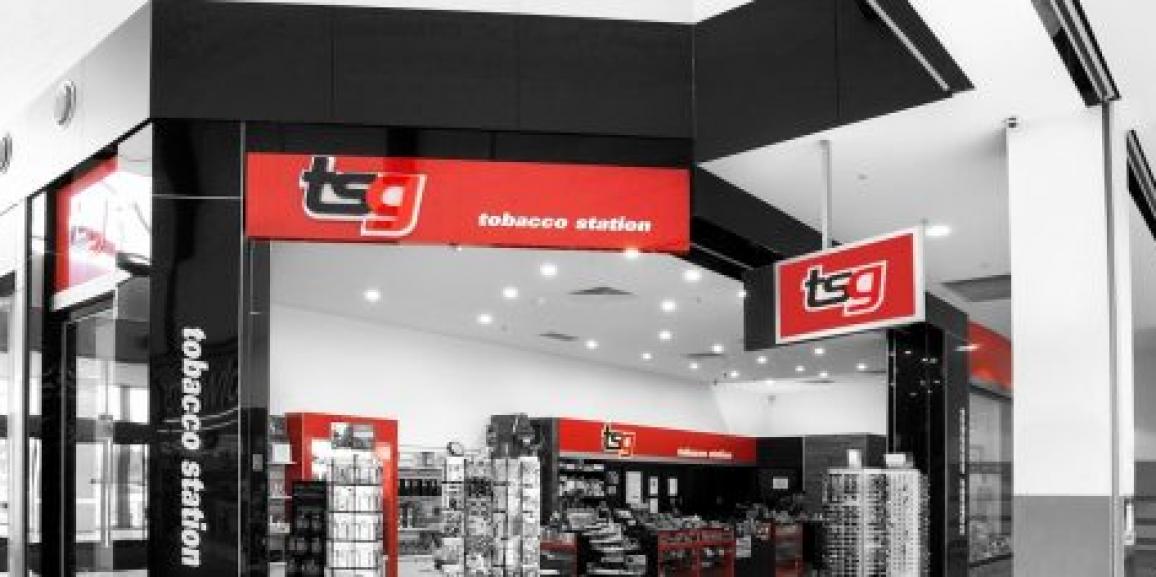 The TSG Insider
Your Weekly Update
Friday 18 February 2022
Contents
Latest e-Mag Out Now
POS Version Update
Sub-Category Updates
Preferred Partners
Tobacco Supplier News
Covid-19 Resources
THE RETAILER – TSG FRANCHISEE E-MAGAZINE OUT NOW
The latest edition of The Retailer, has been sent to stores, check your inbox or click here to view.
POS VERSION UPDATE
We have now completed the roll out of the new POS Update – Version 1.6.34 to all stores. This update includes the following features:
• Added Extended Sales Detail by User report
• Fixed time out issue between Main and secondary POS
• General bug fixes and performance enhancements.
Now that the main POS has been updated to the latest version by the IT Team, you will need to update the software on slave/secondary computers(if any), if you haven't done so already.
To update your secondary POS to the latest software version please see below
For other IT Knowledge Base articles please visit the IT Tips page
SUB-CATEGORY UPDATES AND A REMINDER TO RUN 'UPDATE STOCK & PRICES' FUNCTION
We have updated a number of Sub-category codes on your POS in the last few weeks to make it easier to find products and also to be consistent with their product descriptions.
Promotions on Sub-Category codes have also been amended accordingly to reflect the changes.
For these changes to be implemented on your POS system, please make sure you run the 'Update Stock and Prices' function as soon as you get a chance. Failure to run 'Update Stock & Prices' on your POS will result in promo price not being applied to the said sub-categories and may render you non-compliant with the Supplier.
TSG EZbill allows for TRUSTED industry suppliers to PARTNER with TSG formally, and allows stores to purchase products via the suppliers online shop, or sales rep, and enjoy TSG DDPay payment terms.
Join TSG's 1st EZbill partner – JD Suppliers, supplying ½ of the TSG stores nationally with a huge range of essential tobacco accessory lines. TSG stores approved for TSG DDPAY are now able to order from the entire JD Catalogue, and enjoy 28+ up to 7 extra days payment terms!
Check out their full catalogue and contact JD direct to order from this HUGE RANGE!
PML
Please note the Marlboro 25s promotion is all deferred scan not off invoice/deferred scan as previously communicated. Updated version is now on the website.
Also, due to incorrect scan data in some cases, we will be re-visiting the Q4 PML share read for some stores. We are striving to have any changes in place with this month's payment run.
BAT
With the pending AWOTE announcement on the 24th February, BAT has released a price list effective 7th March 2022. This is available under price lists.
Their price list factors in 1.7% AWOTE. This is yet to be confirmed. If the AWOTE does differ BATA will/may re-issue their price list.
New product – Winfield 25g & Rothmans 25g Red, Blue & Gold. National Expansion (currently available in QLD/NT). Available to order from week commencing 28th February.
Week commencing 14th March, stores with BAT terms who have not ordered will be allocated 2 x pouches of each 25g variant/any 25g variants yet to be ordered. Excludes QLD/NT.
WLP Pricing – Winfield 25g $52.50 incl. GST. Rothmans 25g $48.64 incl. GST.
Deletions – Winfield 20g & Rothmans 20g Red, Blue & Gold.
New product – Ascot 20's Red, Blue and Gold (NT Red & Blue only) will be launching week commencing 28th February. Allocations apply.
WLP Price $277.78 ctn/$27.77 pkt. Deletions in the below table.
The 3 P's
Promotions – Richland has 1 change – Bayside 20's off promotion.
Price per stick and price board/ticketing layouts updated. Also note NSW & VIC are now on the same price board layout page along with WA & TAS.
COVID-19 RESOURCES
Keep up to date on your states' Covid regulations via the links provided below.
LOOK AFTER YOURSELF
There are resources for you if you, your family or your staff need support.
Lifeline (13 11 14) and
Beyond Blue (1300 22 4636 or online chat).
REPORT ILLICIT SALES
If you are aware of illicit tobacco being sold you can report this at stopiliitcit.com or via email [email protected] or ATO tip off number 1800 060 062.
Online reporting to Border Force via this link.
TSG Franchise Management
F19/25-39 Cook Road
MITCHAM, VIC 3132
This transmission contains information that may be confidential and that may also be privileged. Unless you are the intended recipient of the message (or authorised to receive it for the intended recipient) you may not copy, forward, or otherwise use it, or disclose its contents to anyone else. If you have received this transmission in error, please notify us immediately and delete it from your system.