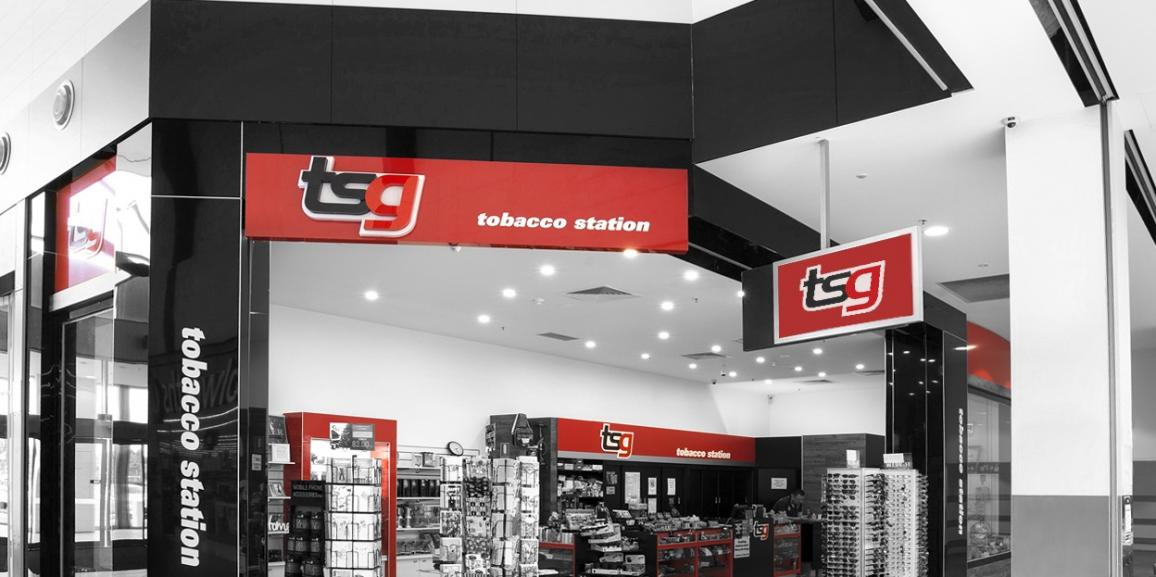 The TSG Insider
A Special Update
Wednesday 25 March 2020
| | |
| --- | --- |
| A special update TSG Insider | |
Contents
Management Update
COVID-19 FAQs
Promotions
Precautions to take now
MANAGEMENT UPDATE – STATUS FOR NOW
Further restrictions have been announced last night effective from 11:59 pm 25th March 2020. Whilst they affect do not affect tobacconists at this stage they will impact foot traffic – a comprehensive list can be found here. The Prime Minister also said on 24th March that retail stores must add a sign noting how many people can be in their store based on the 4sqm rule.
TSG has been receiving several inquiries about the consequences of temporary store closures and I would like to address this openly and transparently. We have made the decision at TSG that the health of our staff is of our utmost importance in order to continue to support our retailers. The same principle applies to our retailers but there are a few things that require consideration. Whilst TSG will not regard a temporary store closure as a breach of the underlying franchise agreement TSG cannot comment on implications to lease arrangements and to trading terms with tobacco suppliers. I strongly suggest that a retailer who wishes to explore this option as a first step discusses the situation with the landlord. As for the tobacco suppliers I understand that they all expressed the intention to work with affected retailers I cannot make any warranties. So before closing doors please consider these aspects in your decision making. If you choose to proceed in order to be exempt from negative consequences under your TSG franchise agreement you need to notify us by email to [email protected] with the effective date of temporary closure.
TSG has also been receiving several inquiries how TSG is acting on their behalf to include our trade as an essential service. TSG is represented by bodies such as the Franchising Council of Australia (FCA) and the Victorian Chamber of Commerce which we are members of. The tobacco suppliers have also been lobbying extensively over the last weeks and this week I have personally contacted Senator the Hon Michaelia Cash in her position as Minister for Employment, Skills, Small and Family Business to express our position to include tobacconists as essential services whilst making the right decisions for the public health of Australia.
Following our update from Friday we have been seeing again an increase in tobacco sales on a daily basis in line with a slight increase in group transactions last week.
BAT has informed us last night that their office staff is now also working from home and field force will move to work from home scenario from 30th March onwards. Trading terms will start on 1st April.
Stay healthy & we will keep you updated.
Simon Ritte
General Manager
COVID-19 FAQS
With the developing COVID-19 we are fielding a lot of queries from our franchisees. We have created a news item on website to answer some frequently asked questions and direct you to reliable sources of information. As the situation develops, we will keep this page updated.
PROMOTIONS
BAT
As of Monday 30th March 2020, All Specialist retailers will receive an additional 50% capping on all promoted lines, over and above their current max capping. Refer to the Promotions page of our website for the BAT announcement.
The following precautions have been shared by TSG Franchisees.
Download printable fact sheet – updated 23 March.

Take these precautions NOW:
adhere to the 1 person per 4sqm rule in your store. This means if knowing your floorspace. Eg if your floorplan is 40sqm (10m x 4m for example), you can only have 10 people in your store including staff
put up a sign declaring how many people are allowed in your store at one time going by the 4sqm rule (new as at 25/3/2020)
maintain 1.5m people
measure 1.5m from your POS counter and create a radius that you, your staff and customers cannot breach, this may involve a change to the way you handover products, money and enable EFTPOS transactions so that you and the customer are always within distance from each other clean and disinfect surfaces after each transaction
disinfect and clean the EFTPOS terminal, POS screen and keyboard and mouse
if you are sick, avoiding contact with others and staying more than 1.5 metres away from people
do not allow staff members who are sick to attend the workplace – instruct them to contact a health professional
clean and sanitise frequently used objects such as phones, door handles, drawers, counters, cigarette unit doors, mobiles, keys and wallets
measure 1.5m from your POS counter and create a radius that you, your staff and customers cannot breach, this may involve a change to the way you handover products, money and enable EFTPOS transactions
provide staff with masks, gloves, sanitisers, disinfectants and soaps and encourage them to use them
require staff coming to your shop to clean and sanitise their hands prior to starting work
ask staff members to report if anyone they have had contact with is diagnosed with Coronavirus
make sure everyone's contact numbers and emergency contact details are up to date
consider extra precautions for staff who might be more vulnerable, eg if someone is pregnant, aged 70 or over, or has a pre-existing health condition
if possible, consider rostering staff into two or more groups that do not cross paths, so that if anyone on staff should be infected, you have a group of staff who have not had exposure to the person, thus meaning you still have staff that can continue to work
be respectful of staff who may not wish to work at this time
do not discriminate against customers from origins or backgrounds that you think may provide a greater risk to you and your staff
KEEP IN TOUCH
Share any best practice steps you are taking with us [email protected]
If you have any questions or concerns, please contact us on [email protected]
As more information becomes available we will keep in touch.
TSG Franchise Management
F19/25-39 Cook Road
MITCHAM, VIC 3132
This transmission contains information that may be confidential and that may also be privileged. Unless you are the intended recipient of the message (or authorised to receive it for the intended recipient) you may not copy, forward, or otherwise use it, or disclose its contents to anyone else. If you have received this transmission in error, please notify us immediately and delete it from your system.