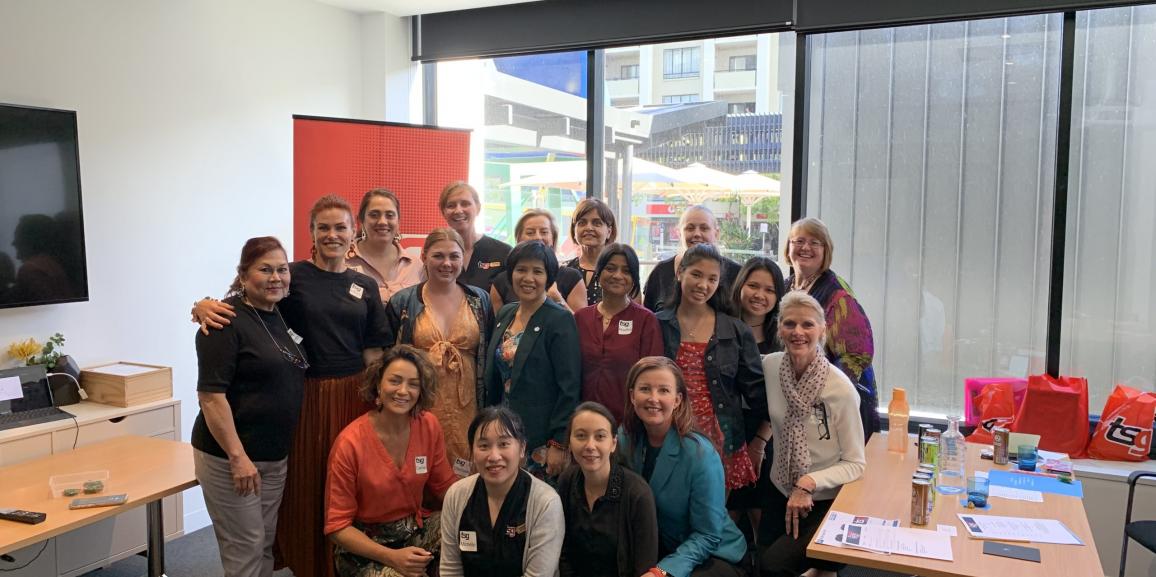 On Thursday October 31st, TSG held a vaping and merchandising workshop for our female franchisees from our Queensland stores. The day was filled with; learning about the vaping products, tips on how to present products that are sold in TSG stores, as well as topics relevant to women in business.
Hosted in Brisbane at The Johnson Hotel, everyone was welcomed by members of the TSG corporate team Michelle Fong, Louise Biddle and Jennifer de Korte. Each person received a large TSG gift bag full of surprises and samples from suppliers.
The morning presentations from Philip Morris and Imperial Tobacco taught us about their latest products for vaping. After a healthy break we were given hands-on training by EasyVape, which included a specially engraved Vape device for each person. This was followed up by an informative discussion by our newest partner Frucor and their varied drinks range.
A delicious buffet lunch gave everyone time to share ideas and get to know each other. After lunch we watched merchandising videos presented by Natalie Adams and concluded the day with an inspiring talk from the fabulous Kim Skubris.     Thanks to everyone who came along.
FEEDBACK
I would just like to thank all the TSG representatives who were at the Brisbane TSG woman's conference for a wonderful presentation.
Definitely there was a lot of information that was new and helpful to us. 
It was a pleasure to meet all the TSG ladies, sharing our experiences and having a good time in each other's company.
Looking forward to the next TSG women's event